When Triggers Happen: Listen and Love
Trauma is a word that gets tossed around more often now but do we really understand what trauma is? It turns out that there are different kinds of trauma but they all have one thing in common: The capacity to manage what is experienced has been exceeded and this person is stuck in perpetual pain not knowing how to resolve the flood of feelings and thoughts that are running amok inside them.
Trauma happens to us when what we experience cannot be integrated or understood and our nervous system is overloaded to the point that is shuts itself down and takes our brain and nervous system offline. When this happens the part of the brain that enables us to make meaning of what is happening and integrate it so that our nervous systems recognizes we are safe and OK is temporarily disconnected from the rest of the brain. This is basic hard-wiring and what has kept us safe since human life began.
For some lucky people who have not experienced much or any trauma, this system is used less. For others, it has been the norm throughout their lives and, where it once helped, now more often tricks us or causes more problems.
Dr. Dan Siegel has a great model for this phenomena you can find it here: Flipping Your Lid: A Scientific Explanation
Basically when we experience a trauma trigger we are in a state of fear and the part of our brain that allows us to create context and meaning out of what we experience – the pre-frontal cortex – is no longer available. It has been taken offline so that all remaining function can be directed toward safety and survival.
This type of event can occur in one extreme shock or it can occur over time by the accumulation of many momentary threats and wounding that reinforce the feeling of being unsafe.
Think of it as one BIG "T" or a mountain of little "t's" the result of which is overload, shutdown and trauma.
So that happened now what do I do?
Well, trauma is a package deal because it comes with TRIGGERS. These are reminders and familiar things that we recognize – sometimes consciously, sometime unconsciously, as familiar and "like the trauma" but to another person witnessing it in this time and place, it may not appear like anything traumatic at all. It can be very confusing.
One of the most difficult challenges for someone who has experienced trauma is the feeling that no one understands or believes them.
For the person experiencing the traumatic trigger, it does not matter one hoot to their brain and nervous system that other people aren't seeing the same thing – they feel it as true. The physical body merely alerts us and because the brain was unable to create meaning at the time the trauma occurred, time and place become irrelevant and it is true as much now as when the trauma really happened no matter how long ago.
The best metaphor that I use with my clients is to think about trauma as a disease just like diabetes and the triggers like sugar. For someone who doesn't have diabetes all the sweet things are just fine and no problem at all. But to someone with diabetes, a little bit of sugar is life threatening.
It's the same thing for a trauma trigger. Common every day slights and upsets would be easily brushed off by someone who doesn't have the triggers. But for someone carrying trauma, it sends us into shock and we need something added to bring our system into balance. For a diabetic it is insulin. For traumatic trigger recovery it is attunement and acknowledgement – validating the feelings and naming them that creates a sense of calm and safety.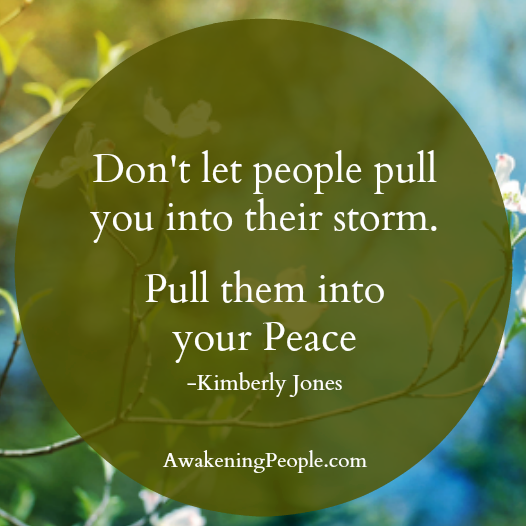 As Dr. Siegel says, name it to tame it.
So this brings us to you – friends and family of someone you love and who carries trauma.
It is very confusing to us when someone we love lashes out at us for seemingly no reason or freezes and withdraws or abruptly gets up and walks out. The behavior feels deliberate and hurtful to us*.
So what happens is misunderstanding and further withdrawal and trauma – now passed between each other and reinforcing that the world is not safe and I am not safe with you.
What can we do?
Well, first thing is to recognize that the person is struggling with something they cannot control. They may work very hard to manage it but until real healing occurs and the trauma is integrated as meaningful and contextualized life experience they will fall short. So when triggering occurs, they slip into the least helpful behaviors that make you not want to be near them.
"Allow this behavior to be accepted as a temporary bump in an otherwise loving road."
The following are suggestions to help you and your loved one have tools to break the cycle of re-traumatization and form deeper connection for healing in the relationship:**
Step 1: Don't personalize.
Recognize that this person you love does not want to hurt you, but is triggered and needs your help to regain a sense of safety.
What you see – my sister is yelling at me/him/her, my brother is leaving the dinner abruptly, my mother is crying, my father has a glazed look in his eyes and doesn't seem to hear me.
What they see/feel – I am not safe here, I am not wanted, I don't belong, a barrage of negative self talk and a flood of emotion or perhaps just fog and numbness.
What they need to hear – It's OK, I am here and I want to understand what is happening right now. What do you need? Tell me what you are feeling? How can I help you?
Step 2: Listen
To the capacity you can, just listen. If you can't stay present for whatever reason, let them know you love them but need to take a moment (good modeling) and that you will be right back.
Acknowledge their feelings and reflect what you heard – keeping your voice relaxed and low and, above all, remaining calm. You may hear blame or other messages that make you uncomfortable. They may express exaggerated feelings or emotions – things that seem nonsensical to your own experience of what is happening. Above all don't argue or contradict them. Just keep listening.
Acknowledgement does not mean you accept blame – but you can say "I understand" and "I appreciate you telling me." with the intention to talk more later.
It will take some time for them to calm down depending on the trigger and the circumstances. Allow them to step away and recover, or hold them close and let them cry, or give them space but stay present with them. To the capacity that you can, give them what they ask for. Above all listen. The objective is to attune to them and love them through this moment into safety and calm.
Step 3: Believe Them
What they say may trigger some feels of your own and you may feel the impulse to defend. Try not to because this is not about you and it won't help anyway. Let them know you believe what they say is true. This doesn't mean you agree or align with their point of view, but you are allowing them to have the experience they are having without shame or judgment and this is a very important element to the healing process. You may also gain insight which allows you to see their pain and have deeper empathy. Remember even members of the same family can have very different experiences of the shared relationships and events
Step 3: Problem Solve
After you have listened to what they feel and need it is important to back it up with real behavior change. Talk with them about how to help them avoid the trigger in the future. Listen to what is causing them pain and hold the request with appropriate concern and urgency. Negotiate a solution and adaptation where you see opportunity for that.
Step 4: Be an ally
Encourage and model for others in the family or community how to remain calm and manage it when future events occur. Allow this behavior to be accepted as a temporary bump in an otherwise loving road. By doing that you will find that the person will gain a sense of trust in the connection and feel triggered less frequently as a result.
Recognize that although their behavior makes you uncomfortable and anticipating their moods can impact your own enjoyment of the community or family – the best way to correct it is to deepen the connection with them, if possible. Allowing them to have their experience and you sharing yours. Giving each other a chance to understand the differences and shared perspectives.
Most importantly, avoid the temptation to scapegoat or join in conversation about the person that furthers the negative stories about them. These stories reinforce that they really are unsafe and erode trust for everyone.
The more shame and judgment allowed, the less safe people feel.
Notice common ways of relating in your family or community that may be contributing to the dysfunction and impacting everyone as a result. Remember we all play a role in the health of every relationship, family or community in which we are a member.
*Of course it hurts and it is important you know that your feelings matter too and must be acknowledged but for the sake of healing the time for that is when things are calm not in the middle of the triggering event. If you are triggered yourself, then seek support first!
**DISCLAIMER: These suggestions are intended to assist with mild to moderate triggering events where emotions are the primary expression. If you feel you or the other person is in immediate physical danger – call 911.